Months in the making, we finally launched Wave's new Mentoring Programme, connecting senior leaders with aspiring junior professionals across companies and industries.
A big thanks to all our mentors and mentees, our speakers Michael Salter-Church MBE and Catherine Courte from Pride in London, and to AIG for hosting us on their rooftop garden.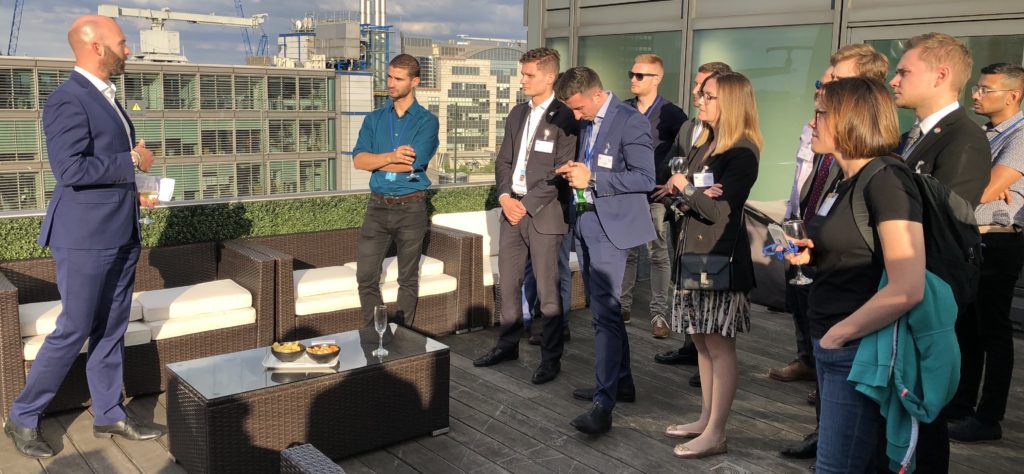 Our mentoring program is facilitated by PushFar – The Career Progression Platform, a mentor matching, career progression and employee engagement platform for organizations everywhere. We were lucky to have Ed Johnson, Founder and CEO of PushFar as a guest at our launch event and hear his thoughts on the importance of such platforms and programs for LGBTQ+ professionals, Thank you PushFar for your support. To top it off, our fabulous Pride in London representatives, including the Co-Chair of PIL, attended and spoke to us about what networks like Wave have to offer in our work for LGBTQ+ inclusion. Thank you PIL for your support.
Our Mentoring Program is currently in its Pilot Phase until the end of the summer. Come this autumn, we will be opening up the program to our entire membership base. Like to get involved? No problem, we'll keep you informed via our mailing list, website, and at our next event 'More than your labels: Understanding intersectionality' at Deloitte in September.