On 5 March 2020, Wave is returning to BCLP for an event on Gender in the Workplace.
We want to examine the reality behind the experience of Women+ and non-binary people at work. We'll be looking at hurdles to career progress, opportunity bias and what the glass ceiling looks like in 2020.
We will be joined by these inspirational speakers:
Bex Stinson, inclusion lead at Stonewall – Twitter
Danni Davies, Latham Watkins
Hafsa Qureshi, Ministry of Justice – Twitter
Jacqui Bourke, BCLP
We're trying something new this time: an interactive event with group discussion, live feedback from the room and opportunities for everyone to join the discussion, though it's all optional if you'd prefer to listen!
Speakers
Danni Davies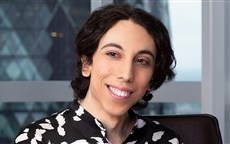 Davies was recognized for being a driving force in the development of LGBTQ+ and other diversity, equity, and inclusion initiatives at Latham. They quickly rose to leadership positions in Latham's LGBTQ+ Lawyers Group, first as a local London leader, and now as a global leader of the 400-member affinity group. Davies is actively involved in pro bono support for several LGBTQ+ charities, including GiveOut, the LGBT+ Consortium, and Mermaids UK — an advocacy organization that supports gender variant and transgender youth.
In their practice, Davies represents investors on real estate-focused mergers, acquisitions, and finance transactions; joint ventures; sales-leaseback transactions; high value landlord-tenant work; and hotel and resort management deals.
Hafsa Qureshi
Follow @MsHafsaQureshi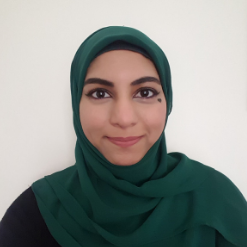 During her time at the Ministry of Justice, Hafsa worked in recruitment support for Her Majesty's Courts and Tribunals Service in Birmingham.
Hafsa was very active in the Midlands subgroup of the department's LGBT network, Spirit. This included helping to organise an event for Bi Visibility Day in the region and speaking on the panel, and arranging the MoJ presence at Birmingham Pride. Hafsa was also an ally of a:gender, the cross Civil Service trans network.
In September 2018, Hafsa featured in a department-wide campaign promoting its values and how she exemplified the value of 'humanity'. Following this she shared the stage alongside senior leaders to speak about diversity and inclusion and her experiences as a BAME, LGBT Muslim woman as well as someone who has a disability.
In January 2019, Hafsa was given the Stonewall Bi Role Model of the Year award.
In November 2019, Hafsa joined Stonewall as a client account manager.