In February 2021, we hosted a fantastic virtual panel of speakers as they shared LGBTQ+ experiences from across the globe to mark LGBTQ+ History Month.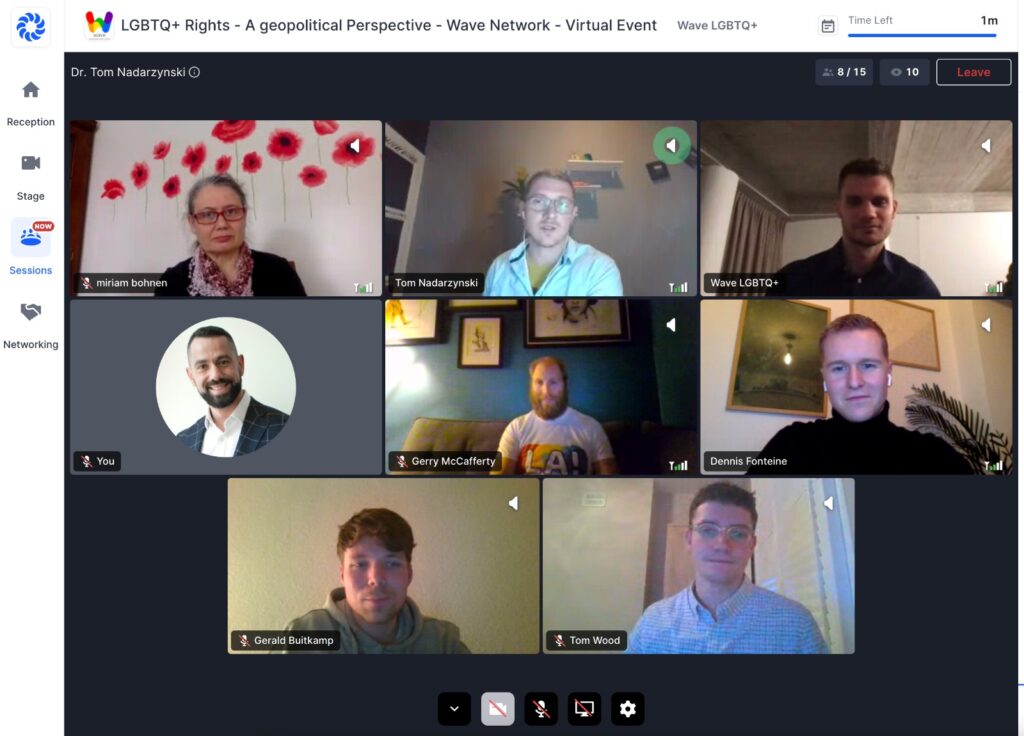 Although there has undoubtedly been progress in the last century for LGBTQ+ people worldwide, there remains a divergence in rights globally. While some countries are becoming increasingly tolerant, others are becoming more repressive.
We took a step back to learn about the experiences of LGBTQ+ people outside of the UK and to considered the challenges faced by our community globally, some of which were highlighted by our speakers.
Following the speaker presentations, there was a Q&A before moving into virtual breakout rooms to discuss with our speakers and a networking area to meet your fellow Wave members.
Our Speakers
Aloysius Ssali
Aloysius Ssali founded Say It Loud Club in the UK in 2010. Since then, the organisation has helped hundreds of LGBTQ+ refugees to successfully gain the right to live freely in the UK. Without his help many would have had to return to their home countries where they had faced discrimination, violence and even fear of death. Aloysius is an LGBTQ+ refugee himself, after fleeing Uganda in 2005, having been captured and tortured because of his sexuality.
Dr. Tom Nadarzynski
Dr. Tom Nadarzynski is a Senior Lecturer at the University of Westminster and an International Officer for LGBTIQA+ Committee at the Green Party of England and Wales. His research explores the social determinants of health in sexual and gender minorities, focusing on stigma, marginalisation and discrimination. He also collaborates with the Polish Green Party tackling state-level institutionalised homophobia and transphobia.
Yvonne Muthoni
Yvonne Muthoni is a queer feminist and representative of Open for Business, an organisation responding to the growing backlash against LGBTQ+ inclusion in many parts of the world – Yvonne heads up Open for Business' work in Kenya.