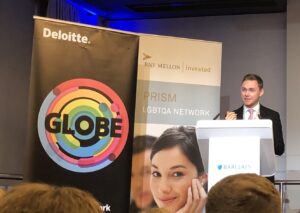 Thu, 28 March 2019 – 18:00 – 21:00 GMT
Barclays Global Headquarters
1 Churchill Place, London E14 5HP
To mark International Transgender Day of Visibility (ITDOV), we will be gathering at Barclays Global Headquarters alongside our other founding partners for an evening of drinks, refreshments and a fireside chat discussing 'Gender Identities: Past, Present and Future'.
We have a great line up of speakers and can't wait to share a range of perspectives on gender self-identification.
We would love for you to join us in this discussion, meet the committee and our network and hear about our 2019 strategy for members of this collaborative network.
Our Speakers
Leng Montgomery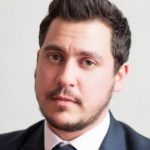 Leng Montgomery is a Diversity and Inclusion Executive and Trans specialist from the UK who actively engages and consults with private and public sector companies. He is a regular speaker within the LGBT field and has appeared on BBC radio, and other media outlets. He has also written policy and delivered keynote speeches to many organisations for UK and Global audiences. He is currently a Diversity and Inclusion Executive at Sainsbury's where he leads on LGBT for the group which includes Argos and Habitat. He also supports the wider D&I team on Disability, Carers and BAME activity. Prior to this, Leng worked at Stonewall, where notably he worked the Workplace Equality Index and the Trans inclusion guides that were launched in 2016. In 2014 he was the first openly trans contestant on BBC's Masterchef and for two years running from 2014-2015 he was listed on the Independent's Rainbow List in the 'Ones to Watch' category. He's also been shortlisted in this year's LGBT awards under the 'Corporate Rising Star' category and spoke at TEDx London in July 2018.
Paige Horton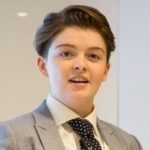 Paige Horton is an Inclusion & Diversity Business Partner at Citi specializing in LGBT+ inclusion in the workplace. Paige has been an active committee member of the Citi Pride (LGBT+) Network in London for over three years, where she acts as the Trans* representative. Paige was named a Rising Star in Diversity by WeAreTheCity for her work promoting inclusion and belonging of LGBT+ people and other underrepresented affinities and is an alum of the Stonewall Young Leaders programme. Outside of work, Paige is a volunteer for Diversity Role Models, a UK charity which aims to tackle homophobic, biphobic and transphobic bullying in schools. She has spoken about LGB and trans inclusion at firms across industries and advocated for non-binary inclusion with the GEO as part of the GRA consultation last year.
Sue Jones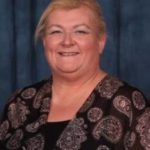 Sue oversees safeguarding, policies and training within Ditch the Label. She is particularly pro-active in areas of equality and diversity such as trans and SEN&D. Sue regularly gives evidence to, and consults across governmental departments on issues affecting children and young people around bullying, harassment, hate crime and internet safety. She has been project manager on Ditch the Label's flagship report, The Annual Bullying Survey since 2015, liaising with schools and colleges to ensure smooth execution of the survey which reaches over 10,000 students each year.
Steffan Zachiyah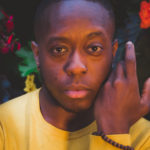 Steffan is the co-founder of the Catalyst Studios Film Production company and Catalyst Connects a national networking event that connects you to the Film, TV and Online streaming industry. As a platform innovator and creative film director, Steffan began his career in film making at the age of 19. Whilst spending two years at Birmingham City University studying a HND in Media, Communication and Production, Steffan quickly developed a passion for moving image and production.
Over the last eight years Steffan has produced multiple projects including a pilot drama for Channel 4 "Through My Eyes", a five part web series "Concrete Love", an online cinematic series "Unapologetically White", award nominated short film "Killing Emmanuel" and reggae inspired pilot film Ital Reign, which featured some of Birmingham's legendary greats such as Steel Pulse and Macka B.
Penni and Ashlynn, Mermaids UK
Mermaids is a national charity that offers support to transgender and gender variant children and young people, their families and supporting professionals. They are passionate about supporting children, young people, and their families to achieve a happier life in the face of great adversity. They work to raise awareness about gender nonconformity in children and young people amongst professionals and the general public. They campaign for the recognition of gender dysphoria in young people and lobby for improvements in professional services.
Mermaids provide helpline and email support services; parents and teens online forums; training into schools, social services, and many other agencies supporting children; residential family weekends; local groups at locations nationwide; campaigning and advocacy; speaking at conferences and events nationwide; raising awareness by attending Pride and other LGBT events; advisory liaison service with EHRC, DofE, GEO and other agencies to help identify and combat poor practice.